WELCOME TO OUR SITE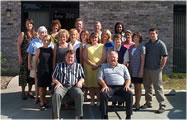 Griffin Sales and Service is a multi-dimensional organization. We provide added value over traditional sales and service agencies by repeatedly producing significant growth in sales and profits for retailers and manufacturers.
Our programs are customized to meet the rapidly changing demands of today's retail environment. This enables us to generate the greatest productivity and return for all parties.
The integration of sales and service guarantees total execution of merchandising goals and promotional plans. Griffin's attention to detail will enhance profits and ensure sell through.
 We appreciate that you have taken time out of your busy schedule to learn more about our company. After reviewing our site please contact us so we can assist in driving your business to the next level.
read more